7 Tips For Drying Wet Carpet Preventing Mold Growth For Homeowners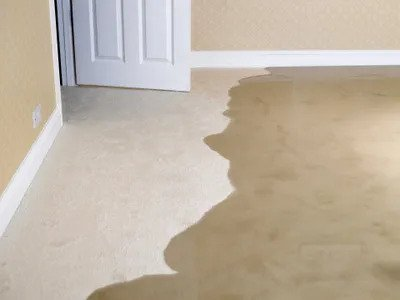 Before the drying wet carpet: pipe leak or storm?
The first step in drying wet carpet preventing mold growth is to stop the source. This may be impossible to do right away, but once you have identified the source, it is vitally important to stop the flow of water. This might mean turning off a particular fixture or turning off the main water valve. This will keep the water contained and prevent it from causing further damage. It is also important to remove all electrical devices from the area where water has entered.
If you are unable to stop the leak yourself, you can call a professional to help you fix the problem. They can also assist you in identifying the source of the leak. Finding the source of the leak is critical to preserve your rights to insurance compensation and other remedies.
Stopping the source of water damage is the most important step to water damage clean up. Water damage can cause damage to building materials and personal belongings the longer the drying process takes. It can also lead to mold growth, especially in hard-to-reach areas. If left untreated, mold can lead to health concerns.
Wet carpet cleaning
There are several important steps to take when it comes to drying carpet wet from a storm or leaking pipe. The first is to make sure the carpet dries completely. If it is not fully dried, it will become a perfect habitat for mold and other types of bacteria. Afterwards, you should wash the clothes that were exposed to the wet carpet.
Another key step is drying carpet fibers as quickly as possible. This is important since mold can grow in wet carpeting if the relative humidity of the air around it is high. It only takes 24-48 hours for mold to become active. This is especially true of basement carpets, which tend to be a moist area and damp.
Once you have gotten the water out, your best bet will be to remove the soaked padding. You should then dry your carpet by using a wet vacuum. You should avoid using a standard vacuum cleaner because these are not made for wet fibers. In addition, you can use fans or dehumidifiers to speed up the process. Once the carpet has been dry, you can replace the padding, which may also have been damp when all the water spilled.
How to get water out of carpet
In order to prevent the growth of mold under your carpet, you need to get rid of water as soon as possible. Water and moisture in warm environments are the perfect conditions for mold to grow. A flood in your home or a leaking pipe can result in a water damage and mold problem. It is best to clean up the water as soon as possible after a flood.
Water damage affects your carpet, flooring, and walls. If you're dealing with a flood, you should remove the water and use EPA-certified disinfectants to clean the affected areas. It's also a good idea to replace your carpet pad. If you're unable to do this yourself, contact a restoration company that can replace it quickly and effectively.
Leaks are one of the leading causes of mold growth in the home. Water can travel through concrete slabs, cracks, and other areas and get under your carpet. Often, leaks happen in the most inaccessible places in your house, which makes it difficult to locate the source. The resulting dampness will foster the growth of mold, which feeds on the dirt deep within the carpet.
Remove standing water with submersible pump
Standing water can cause several problems, including health issues, as well as damage to your home. It can also attract unwanted pests. If the water isn't removed quickly, mold growth can start. This can lead to a range of unpleasant symptoms, including itchy, red skin, coughing and wheezing. People with asthma may experience an even more severe reaction.
To remove standing water from carpet, you need the appropriate water extraction equipment. This equipment will vary depending on the amount of water on your carpet. Often, a shop vac and a submersible pump can remove a significant volume of water. If you can't afford to buy the necessary equipment, you can rent a wet-dry vacuum from a local hardware store.
To remove the standing water from carpet, you first have to deal with the source of the water. In severe cases, you might need to call a professional water damage company to remove the water from the area. In many cases, the water is so contaminated, it can contaminate your plumbing system. It's also important to mop the floors and wipe down walls.
Remove completely soaked wet padding
If you have completely wet carpet padding, it is important to remove the wet padding and let it air dry. This will prevent mold from growing. After the floor has dried completely, you can replace the padding with new pad. However, this is not an easy process and you may need the help of professionals. You should consider hiring a company that specializes in water damage restoration. These professionals offer 24-hour emergency services and can even process your insurance claim.
The first thing to do before extracting excess water from the carpet is to remove the wet padding. This will help to dry the carpet faster. You may also want to place a fan in between the carpet and the padding to help the carpet dry faster. However, once the carpet is completely dry, you will need to sanitize it to prevent mold growth.
If you can't remove the padding immediately, you can use a shop vac or a submersible pump to remove the water. Depending on the amount of water that's in the carpet, you may need to get professional help.
Act fast! – Extraction to remove excess water from carpets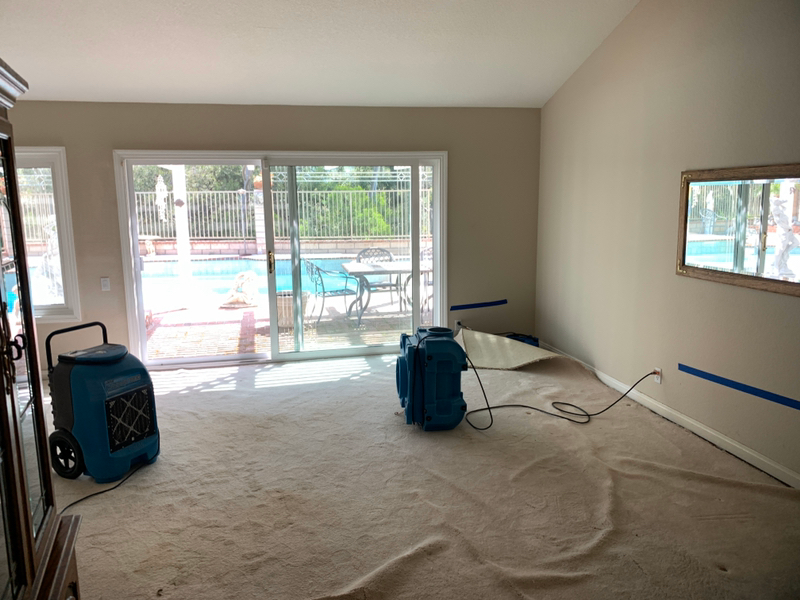 There are several options for removing excess water from a wet carpet. To start with, you can use a wet-dry vacuum or a pump. These can be rented from local hardware stores. If you don't have the time hire a professional carpet cleaner. Another option is to use large dry towels to absorb excess water. Make sure to change the towels if they become saturated. In the meantime, move the furniture out of the room and blot as much water as possible. Fans can also be used to create airflow.
If you've had a wet carpet, you'll want to dry it quickly to prevent mold growth. It's best to do this in the first 24 hours, as this is the timeframe in which mold will not grow. You can also use a dehumidifier to reduce the humidity in the room. Finally, you can use a heater or a water-extraction vacuum to remove excess water from cinder block or concrete surfaces.
You can also try using a box fan and portable heater to dry wet carpet as soon as possible. This can help to draw the extra water deeper into the carpet fibers and prevent the funky smell that comes with a wet carpet. The bicarbonate of soda should be applied after the area is almost dry.
Dehumidification to remove remaining water
A dehumidifier is used to remove as much water as possible from a wet carpet, much like drying your clothes and dishes in the dryer. Wet carpets are more susceptible to mold and mildew growth. By using a dehumidifier, you can avoid this problem and make sure your carpet is dry before laying it down.
If you are unsure how to remove the water from a carpet, the best way is to get a dehumidifier. These machines can be rented from a tool store or bought online for around $50-$80. You should also leave them running overnight to get rid of any remaining moisture.
When using a dehumidifier to remove as much water as possible, make sure to set the temperature to the highest setting. This will prevent mold from growing in the wet area. A dehumidifier can also be used together with radiant heating systems.
More air movement with air movers
When a carpet is completely saturated, it can quickly absorb water and become a breeding ground for mold, mildew, and toxins. It can also contribute to musty smells in the home. Mold can be a health risk, particularly for those with allergies or respiratory problems. This can be avoided by installing fans or dehumidifiers in the affected area. These devices can also help evaporate water, as well as dry the floor.
Another option for drying wet carpet quickly is to use a wet-dry vacuum. A wet-dry vacuum works by sucking up excess moisture in the carpet padding and encouraging air movement throughout the room. If you don't have an air-moving vacuum, you can use a wet vacuum hose, which attaches to your regular vacuum exhaust. Place this hose under the wet carpet and allow the hot air to circulate between the carpet and the subfloor and dry the padding.
If you are not comfortable doing the job yourself, consider hiring a professional. A professional can help you dry the carpet quickly and prevent any mold growth, which could lead to the need for a new carpet and breathing difficulties.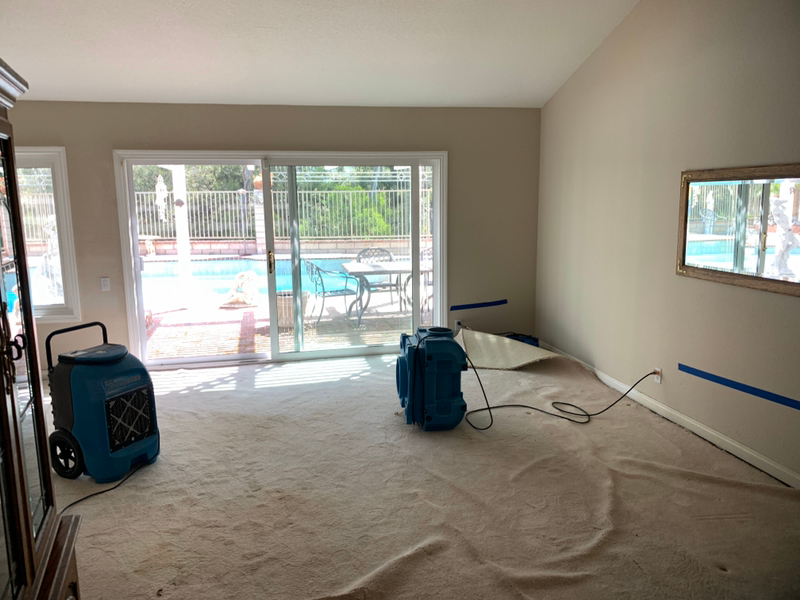 Measure completely dry to prevent microbial growth
Mold can be a problem in many parts of the home, including carpeting. It needs a few key ingredients to grow: moisture, oxygen, food, and a surface to grow on. Mold is especially prone to growing in areas of your house where there is a lot of moisture, such as your basement. If you don't take the right steps to remove water and keep your carpet dry, you could end up with a mold problem in no time.
Mold and mildew thrive in dark, damp places. They are a common consequence of water damage. Water has the ability to sink into porous building materials like drywall and carpet, allowing it to remain saturated for 24 to 48 hours. Once this happens, the organic compounds present in the damp area are enough for the mold to grow.
To stop the growth of mold, clean the affected area as soon as possible. You can do this by vacuuming up water and using disinfectants. You can also use undiluted white vinegar on soft surfaces.
Prevent foul odor dry carpet in a room fast
However, if you don't feel confident drying carpet at least create air flow with open windows to remove trapped moisture, then call a professional to get it fully mitigated. A good company will remove moisture from carpet using proper drying methods. In extreme cases family members will have to limit traffic to certain areas in the home to dry wet carpet.
In order to dry your carpet heavy objects may have to be relocated. To remove lingering moisture it will be important to have a closed room for the dehumidifier to extract water from the air. Check your renters insurance to see professional carpet flood restoration procedures. Was this article helpful? Let us know by commenting.
See Our Other Related Articles On Our Healthy Home Blog:</strong
What is the Best Method for Commercial Carpet Cleaning Services?
Pet Cleaning DIY: How to Make a Safe Pet Carpet Cleaner That Actually Works
The Benefits Of Using Baking Soda To Clean Carpets In Fairfax
Also see: carpet cleaners near me, sears carpet cleaning near me, tool to make carpet fluffy again, basement flooded carpet stinks, bristow cleaners, can you use borax on carpet, vacuum cleaner, carpet cleaning chemical residue, cleaning process, carpet steam cleaning, steam cleaning, clean carpetdry wet carpet, wet carpet extraction, drying wet carpet, how to dry wet carpet, mold in carpet from water damage, carpet water removal, getting water out of carpet, water damage carpet cleanup, does wet carpet cause mold, drying flooded carpet, how do i dry wet carpet, why is the carpet wet, baking soda for drying carpet, basement carpet wet from flooding, dry wet carpet in car, drying car carpet, drying wet car carpet, mold spores, damp carpet, visible signs, mould spores, mold thrives, how to treat wet carpet, how.to dry wet carpet, can condensation make carpet wet, how long before wet carpet molds, water coming up through carpet, watering my carpet, wet vac, carpet cleaning training, water leak mold prevention, 651 carpets reviews, 651 carpets vs empire, carpet chemical cleaning, carpet install, carpet installation, dishonest and unethical company, worst carpet company, hardwood flooring, dusty carpet, basement rug wet, basement carpet got wet and smells, wet carpet smell, wet carpet smells, carpet cleaning machine, wet basement carpet what to do, basement carpet wet after heavy rain, carpet is wet for no reason, carpet types and prices, how long can carpet stay wet, stanley steemer, basement floor, basement walls, hydrostatic pressure, basement leak, wet basement carpets, basement leaks, ace hardware carpet cleaner rental, best carpet cleaner rental, best steam cleaner for carpet, best way to clean boat carpet, bissell carpet cleaner making loud noise, bissell pet pro carpet cleaner instructions, carpet cleaner price, hardware rent carpet , cleaners, hardware sell carpet cleaners, carpet cleaners, rent carpet cleaners, carpet cleaning machines, rug doctor, deep cleaning, carpet instalation, millicare, argosheen, brad's carpet cleaning, can shampooing carpet cause mold, carpet cleaner home depot rental, carpet cleaners phoenix, carpet superior cleaning, commercial and residential properties, carpet and upholstery professionals, stubborn stains, upholstery cleaning light, only cleaning solvent, expensive carpet cleaning method, brody's dry professional carpet cleaning reviews, carpet cleaning albany ga, carpet cleaning opelika al, absolute carpet care, carpet and upholstery cleaning, floor cleaning services, commercial carpet dryers, can carpet get moldy, can wet carpet make you sick, remove mold, removing mold, future mold growth, carpet wet from underneath, how to fix water damaged carpet, can rugs go in the dryer, do rugs grow, fastest way to dry carpet, professional carpet cleaning service, wet vacuum cleaner, wet carpet dry, club one carpet cleaning, if carpet padding gets wet, carpet always feels damp, carpet feel damp, fresh air, damp carpets, castle one rotary steam carpet restoration, carpet cleaning certification near me, belles carpet cleaning, email password, optional cookies, dupage carpet cleaning, zerorez $99 special, camelot cleaners, carpet cleaner salary,  carpet wet for 3 days, modernistic carpet cleaning, quickest way to dry carpet, laundry services, delivery service, dry cleaning, wedding gowns, west fargo, fargo moorhead area